Meet the Team
Executive Assistant
Joanie Jones
joanie@brownharrisinc.com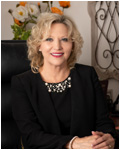 Joanie, a Culpeper native, began her career in banking. In 2001, Joanie became a financial assistant for Gillette Harris and is now an Executive assistant, Business Operations manager. She and her husband David, have 3 children, Matthew, Tara, and Parker. Certainly a great joy in her life is her granddaughter, Annabelle Clair Jones. Joanie and her husband enjoy traveling and riding their motorcycles.
---
Executive Coordinator
Maureen McNemar
maureen@brownharrisinc.com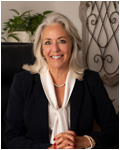 With over a dozen years in the Wealth Managment field, Maureen "spends" her days as Executive Coordinator for Todd Brown, Gillette Harris, and the firm's newest advisor, Carol Kelsey. She enjoys servicing all clients by researching current investments, preparing portfolios for reviews, and opening all types of non-qualified and retirement accounts. Having an extensive background in technology training, marketing and networking, she attends monthly tech Ambassador Sessions through LPL Financial. Maureen consistently keeps clients updated electronically and conveniently connects them to their accounts.
She and her husband, Jim, live in the town of Culpeper and have four grown children, a favorite son-in-law, three daughters-in-law and five grandchildren. She enjoys that early morning walk before work, and late night after work, with her rescue dog, Hannah. She loves night sky gazing and listening to all genres of music. Her favorite artist is Norman Rockwell. Maureen's passion though is capturing nature and landscapes in photography.
---
Executive Coordinator
Karen C."Dee-Dee" Ingram
deedee@brownharrisinc.com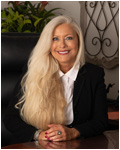 Karen C. "Dee-Dee" Ingram began her financial career in 1982 at a local bank. She worked her way from Teller to Assistant VP & Financial Center Manager during those 32 years. She attended Germanna Community College. She has been very active in the communities of Culpeper, Madison, and Orange and has served on the local Hospice board for over 5 years and is currently serving as VP of Community Relations on the Executive Board of the Orange County Chamber of Commerce. Born and raised in Madison County, she built her home on the family farm where she raised her two children, Megan and Jon. Family time is important to her and spending time with her adorable granddaughter, Kendall. She enjoys numerous hobbies and activities including boating, snow skiing, tennis, road biking, cooking and her love for her horses takes her on western trail rides and foxhunting. In addition to all of her interests and spending time with family and friends, she manages her Airbnb, Home Port Farm in Madison County. Joining Brown Harris in July 2014, she was recently promoted to Executive Coordinator. Her extensive financial background, marketing, networking, and excellent customer service skills are an asset to the office.
---
Executive Assistant
Sarah E. Pannill
sarah@brownharrisinc.com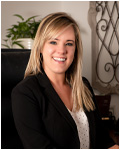 Sarah began her career in banking in 2006 working in both retail and trust departments. In 201o, Sarah earned her Bachelors Degree from the University of Mary Washington with a focus in Leadership and Management. She worked as a legal assistant for three years before receiving her real estate license in 2016, working as an agent for three years until she accepted an opportunity at Culpeper Wellness Foundation as the Sales Manager of Powell Wellness Center. In September 2020, Sarah joined Brown Harris Wealth Management team as an executive assistant. Sarah is elated to be joining the Brown Harris team as she enjoys being empowered to ensure client's optimal satisfaction with this important relationship based on trust, knowledge and genuine relationships.
Sarah is a native of Culpeper County and currently resides in Rappahannock County with her 8 year old son Jett. She is a member of the Culpeper County Chamber Young Professionals Advisory Committee. She enjoys volunteering with the Culpeper Soccer Club coaching her son's soccer team and spending her spare time cooking, running and traveling with Jett.