Who We Are
Brown Harris grew from a desire to provide objective, holistic wealth management. As local financial advisors at a major investment firm, Todd Brown and Gillette Harris teamed to form our brokerage firm in Culpeper and manage over 500 million dollars. Brown Harris has built a reputation as a company successfully managing their client's serious savings money.
---
About Gillette Harris
gillette@brownharrisinc.com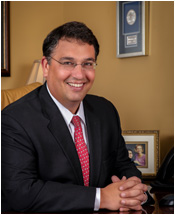 For two decades, Gillette has helped individuals and families create customized investment strategies by focusing on each client's specific needs. In his extensive experience in the industry, Gillette has guided clients through a multitude of economic and market conditions. Consequently, his long term approach and focus on quality has proven to guide portfolio management.
Gillette began his career as an investment advisor with Edward Jones Investments in 2000. After six years with EDJ, Gillette started Brown Harris Wealth Management in 2006 with his mentor and now business partner, Todd Brown. Gillette had been a client of Todd's for over a decade before joining the industry.
Away from the office, Gillette enjoys playing golf, snow skiing, camping and time spent at the lake with his family. Gillette and his wife Donna, have two boys, Gillette and Mason. A native of Culpeper, he moved back after attending Radford University, where he earned his bachelor's degree in Business Administration.
Gillette has been active in the community. His belief in giving back to the community that raised and supports him today, leads him to currently volunteer on the Board of Directors for the Culpeper Chamber of Commerce, Culpeper Economic Development Authority, and Culpeper Wellness Foundation.
---
About Carol C. Kelsey
carol@brownharrisinc.com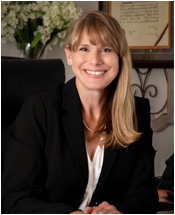 Carol lived in Culpeper on and off throughout her childhood and graduated from Culpeper County High School in 1988. She earned her Bachelors Degree in Finance and Management from the University of Virginia's McIntire School of Commerce in 1992. Carol went on to work in the banking industry for the next twenty years. She left banking for several years to focus on raising her two children, Grey and Benjamin, and renovating the family farm with her husband, Ben. In working with Brown Harris closely after her father's death, Carol became interested in the field of wealth management and was impressed with how Todd and Gillette always seek to put their clients first. After earning her FINRA Series 7 and 66 licenses now held through LPL Financial, Carol joined the Brown Harris team in August 2018. She is now proudly serving as a Financial advisor and is excited to help clients pursue their goals!
---
About Allen Griffey
allen@brownharrisinc.com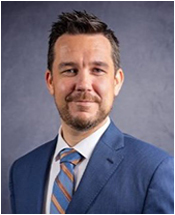 Allen graduated from Virginia Commonwealth University's School of Business in 2005 while simultaneously working in real estate throughout his college career. In 2007 he transitioned into the Financial Industry where he served as a Private Banker, helping clients build, manage, protect and transition wealth. Throughout his banking career, he's managed hundreds of millions in assets by delivering unparalleled service and establishing lifelong relationships. Allen strives to help clients turn dreams into reality. His clients have always appreciated his comprehensive approach which can be attributed to his extensive experience both managing client relationships and partnering with professionals across multiple areas of expertise in the financial world such as investment specialists, private mortgage bankers, estate planners, real estate experts, and business bankers. Allen married his high school sweetheart Kristin in 2006. They are the proud parents of three wonderful children; their eldest son Jacob, and twin girls Charlotte and Savannah. When time allows, Allen enjoys spending time fly fishing and focusing on his photography.