Who We Are
Brown Harris grew from a desire to provide unbiased, holistic wealth management. As local financial advisors at a major investment firm, Todd Brown and Gillette Harris teamed to form the largest staffed brokerage firm in Culpeper and managing over 300 million dollars. Brown Harris has built a reputation as a company successfully managing their client's serious savings money.
---
todd@brownharrisinc.com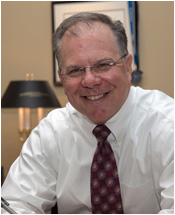 Todd began his investment brokerage career in mid 1987 with Edward D. Jones & Co. By 1997 he became a "top producer," representing the top two percent of the firm. He was also a Limited Partner with Jones.
On the first day of 2006, along with business partner Gillette Harris, Todd opened the doors to Brown Harris Wealth Management. Now with twenty-eight years in the industry, he brings a holistic approach to his practice, encouraging his clients to enjoy the fruits of their success while planning a family legacy for future generations. He is recognized within LPL Financial as one of the top two percent of advisors.
Todd and his wife of twenty-eight years, Michelle are originally from Richmond, Virginia. They have two children. He enjoys playing music and competitively driving his BMW race car on occasional weekends.
Todd has a B.A. Cum Laude from Washington and Lee University. Todd holds Series 7, 63, 65, and Series 24 and insurance licenses in multiple states.
For the last twenty-eight years, Todd has been active in the Culpeper Community. In 2010 he was recognized for his years of service by receiving the "Good Scout Award" given annually to a citizen who represents the ideals of community service. Todd also happens to be an Eagle Scout. He has enjoyed involvement with the Windmore Foundation for the Arts, the Chamber of Commerce, Culpeper Renaissance, Lions Club, Rotary Club, Knights of Columbus and The Culpeper Soap Box Derby
Todd is also the president of the non-profit organization, "Carol Anne's Mission for Bipolar Disorder Awareness." This began as response to the untimely passing of his daughter due to her difficult illness. Today the website, www.BipolarAware.org is one of the internet's most visited sites on the subject of Bipolar Disorder.
---
About Gillette Harris
gillette@brownharrisinc.com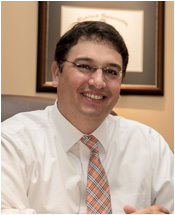 Gillette started his investment career in 2000 after three years with Omni Services. Prior to that he was a client of Todd's for about six years and after three years of persuasion, finally took the plunge and moved into the investment world. In 2006, Gillette co-established Brown Harris Wealth Management. The partnership continues. . .
Gillette is a native of Culpeper. He graduated from Radford University with a B.A. in 1997. Gillette holds Series 7, 63, 65 and insurance licenses in multiple states. He is married to Donna and they have two boys, Gillette and Mason. He enjoys playing golf, snow skiing, camping and time spent at the lake with his family.
Gillette has been active in the community with interests in the local Chamber of Commerce, St. Luke's Lutheran School and The Museum of Culpeper History.